Cultural award ceremony 2014 of the State of Fribourg
Cultural award ceremony 2014 of the State of Fribourg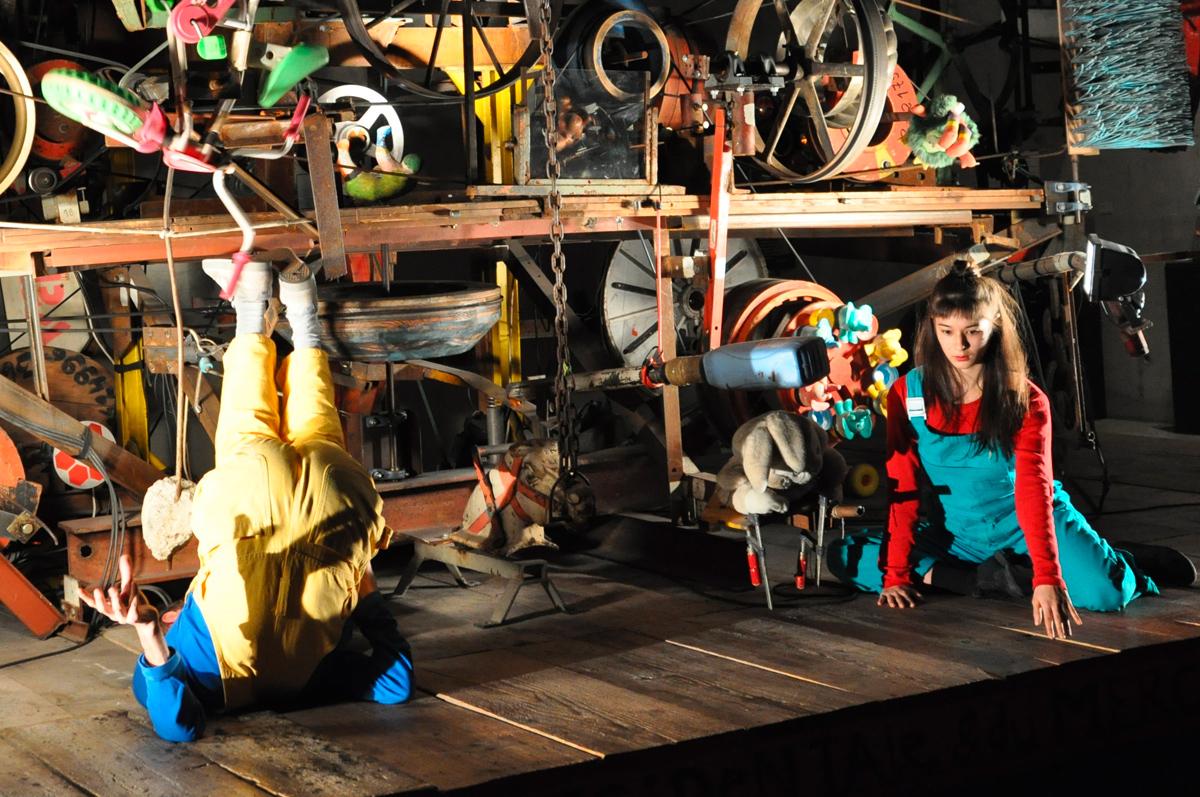 "A company of great creativity and extraordinary international standing" wrote the State Council of Canton Fribourg to congratulate DA MOTUS! for its work.
As a sign of appreciation for receiving the award, DA MOTUS! created a short choreographic performance specifically for the ceremony which took place at the Espace Jean Tinguely - Niki de Saint-Phalle on 10 December. The dancers Alessandro Schiattarella and Fhunyue Gao performed in a dialog with one of Jean Tinguely's "machines".
Brigitte and Antonio were grateful for the kind words of the State Councillor and the Cultural Head of Fribourg. The State Councillor Jean-Pierre Siggen remarked "people are touched by the choreographies of DA MOTUS!, their quality, originality and great communicativ power". Mr Siggen added that "such an international standing for a Fribourg dance-company is unusual".
This award is an incentive for us to keep pushing the limits of our creativity.