Beautiful encounter with the Buskers Bern
Beautiful encounter with the Buskers Bern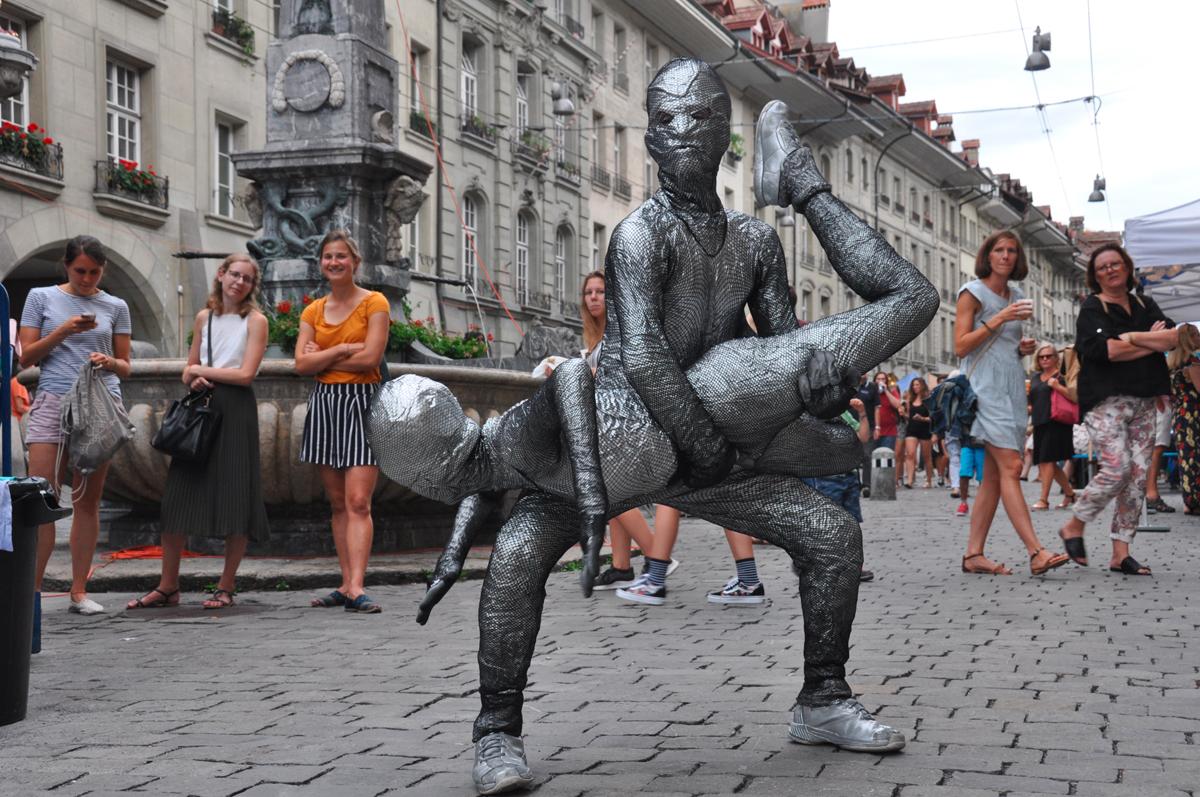 urbanthropus, urbanthrope, urbanthropum, urbanthropi, urbanthropo, urbanthropo… it was impossible to miss them between the Rathausplatz and the Münsterplatz in Bern on 8, 9, 10 August.
Both urbanthropi of DA MOTUS ! gave movement in the old town of Bern last weekend. They declined all the nuances of their movements, as strange as touching. Many thanks to all the Buskers Bern team and all the spectators !
Here are a few pictures of the show !